ActionAid Nigeria Urges Government, SEMA, NOA to Utilise Ecological Funds, Ensure Prompt Coordination, and Improve Public Awareness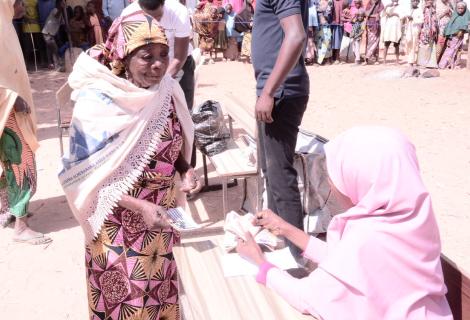 ActionAid Nigeria Urges Government, SEMA, NOA to Utilise Ecological Funds, Ensure Prompt Coordination, and Improve Public Awareness
[Abuja, Nigeria 9th October 2023] — ActionAid Nigeria expresses deep concern regarding the alert issued by the National Emergency Management Agency (NEMA) about an impending flood in nine states, spanning Adamawa, Taraba, Benue, Nasarawa, Kogi, Anambra, Edo, Delta, and Bayelsa. This alarming development has already led to the displacement of communities, posing a significant risk of further devastation to crops and critical infrastructure. 
The loss of 28 lives and the displacement of thousands underscore the urgent need for collective and concerted efforts to address this crisis. ActionAid Nigeria remains committed to working alongside relevant agencies, the government, and affected communities to provide immediate relief, support, and rehabilitation efforts. We implore the affected states to urgently activate their emergency response plans to safeguard lives and property. 
At this critical juncture, AAN calls on to both Federal and State Governments to: 
Collaborate with the national and state emergency management agencies to expedite the provision of essential relief materials. This includes food, clean water, shelter, and medical supplies, ensuring that affected individuals and families receive timely support. 
Address the immediate healthcare needs of those impacted. It is imperative that medical teams and vital healthcare services be promptly deployed, with particular focus on vulnerable groups such as children, the elderly, and pregnant women. 
Ensure that SEMA's evacuation procedure is organised and well-coordinated, guaranteeing the safety and well-being of all evacuees. Additionally, ensure seamless coordination among various emergency response agencies, NGOs, and community-based organisations. This collaborative effort is essential in optimising resources and providing effective assistance. A thorough assessment of the evolving impact on affected communities is crucial to guide response efforts effectively. 
Intensify public awareness campaigns through the National Orientation Agency. These campaigns should focus on educating citizens about safety measures, evacuation procedures, and preventive actions in flood-prone areas. Ensure accurate and up-to-date information is disseminated to affected communities, emphasising precautionary measures and available support services. 
Amidst the glaring negligence of erosion and disaster-prone zones across various states, despite significant allocations from the Ecology Fund, ActionAid Nigeria demands an immediate and comprehensive review of the fund utilisation, ensuring urgent deployment of the funds for immediate emergency response and prevention of future disasters. 
We also call on our development partners to stand with us, working together with stakeholders to provide essential relief, rehabilitation, and resources to communities grappling with the impending flood disaster. Let's ensure no one is left behind during this urgent time. ActionAid Nigeria is fully prepared to collaborate in this critical mission.
Signed 
Andrew Mamedu 
Country Director 
#ENDs
Editors' notes
ActionAid Nigeria, a social justice non-governmental organization working to eradicate poverty and all forms of injustice in Nigeria. We are an affiliate member of the ActionAid International Federation with a presence in 45 countries. AAN works in solidarity with people living in poverty and exclusion to achieve social justice, gender equality, and poverty eradication towards achieving a just, equitable, and sustainable world in which every person enjoys the right to a life of dignity, freedom from poverty and all forms of oppression.
Contact:
Oluwakemi Akinremi-Segun | Communications Coordinator | ActionAid Nigeria
Tel: +234 (0) 809 207 6904 | +234 (0) 812 888 8826  Email: Oluwakemi.AkinremiSe@actionaid.org | Info.nigeria@actionaid.org