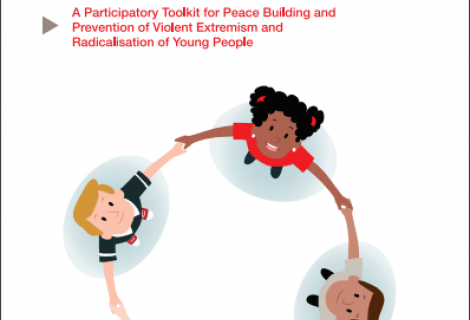 A Mentor's Guide To Facilitating Peace Club Activities Among Young People.
A participatory Toll Kit for Peace building and Prevention of Violent Extremism and Radicalisation of Young People
Downloads
This manual was developed with support from System and Structure Stregthening Approach against Radicalization to violent Extremism programme of ActionAid Nigeria. The programme aimed at supporting communities to build resilience against extremism through enhanced capacity and structures to utilise abvailable resources to prevent radicalisation, respond to, with stand and overcome the impact of adverse violent extremism should it occur. 
This manual was piloted with in-school Peace Clubs targeting five communities( Ofuloko, Osaragada and Fulani communities in Kogi state accross two Local Government Atreas including Adavi and Igalamela/odolu LGAs. Click on download full document to read on!