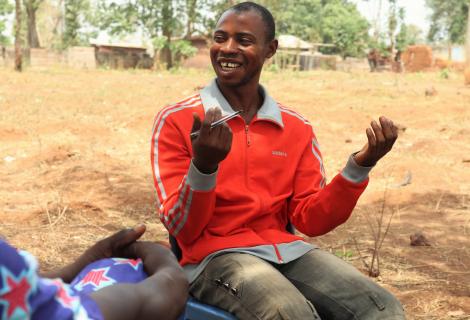 Young Men and Women Driving Change Through Advocacy
The Youth Development Commission Bill in Kogi State, Nigeria.
Downloads
One of the key results of the System and Structure Strengthening Approach against Radicalisation to Violent Extremism (SARVE) project led by ActionAid Nigeria and her partner in Kogi state Participation Initiative for Behavioural Change in Development (PIBCID), is the passage of the Youth Development Commission Bill into law. The Commission is responsible for establishing programmes to foster youth entrepreneurship and employment (for example, a micro-credit and franchise scheme, a transition to work program, and skills training), and supporting awareness raising through media campaigns, sports, and recreational activities.
  
The Bill also asks the Commission to collaborate with other agencies to identify labor market needs and areas of skills shortage; and to create and manage a database on youth demographics, tracking all public investments in youth to facilitate planning, and Monitoring and Evaluation (M&E).
This document explains explicitly, the processes leading to this achievement. Download to read more...