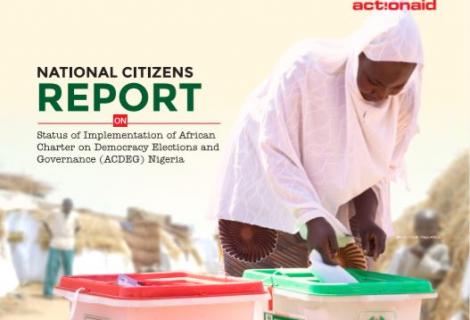 National Citizens Report On Status Of Implementation of ACDEG Nigeria.
Downloads
The National Citizens report is an analysis of the African Charter on Democracy Elections and Governance (ACDEG) Nigeria provisions and the extent to which it finds expression in National legislation, governance processes, elections and electoral processes, and the functioning of democratic institutions; as well as the extent to which governance and democratic outcomes meet the needs and aspirations of citizens.
Download document for detailed report.