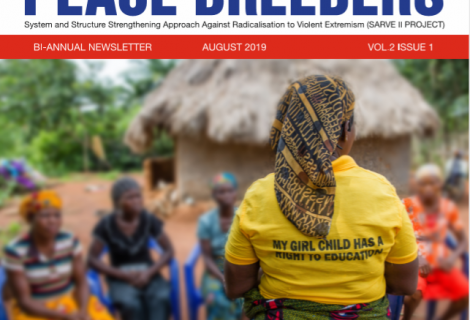 Peace Breeders: Volume 2. Issue 1
Biannual Newsletter for SARVE II project.
Downloads
"As a farmer i can now go to farm to cultivate and harvest without fear of being robbed, beaten or have the herdsmen destroy my crops. We no longer take justice into our hands again. We are grateful and we thank ActionAid/PIBCID and GCERF for the SARVE project in my community".... Denise, Osaragada community member
To find out more happenings in Kogi and Nassarawa State and how ActionAid's System and Structure Strengthening Approach Against Radicalisation to Violent Extremism (SARVE II Project) has been supporting communities eliminates traits of violence and providing capacity building.
Download and read the Peace Breeders Bi-Annual Newsletter for SARVE II Project.