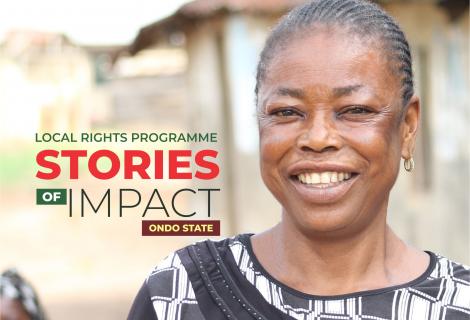 Local Rights Programme Stories Of Impact - Ondo State
Downloads
In 2020, about 10 million Nigerian children of school age were out of school according to the United Nations Organisation. So many factors have been responsible for this disturbing figure which keeps soaring. Having millions of children out of school has been among factors fueling social vices and insecurity in many parts of the country.
Nigeria being a signatory to the United Nation Education, Scientific and Cultural Organisation (UNESCO) on children's education has not achieved free and quality primary and secondary education in many communities across the 36 states and the Federal Capital Territory. Furthermore, the Beijing Conference of 1995 made recommendations for the education of children especially the girl child who should have equal opportunities as her male counterparts, among other issues of equality of rights and rights to health which is not being adhered to in its entirety.
In response, ActionAid Nigeria launched the Partnership against Poverty now known as the Local Rights Programme in Ondo State, in 2005 with Kids and Teens Resource Centre which later transited into its current partnership with Justice Development and Peace Commission (JDPC). It was focused on rights-based programming through capacity building of community members on rights conscientisation, participatory advocacy issue-based campaigns. The programme also employed service modelling through infrastructure provisions addressing issues of inequality and rights denial.
Download document for details.