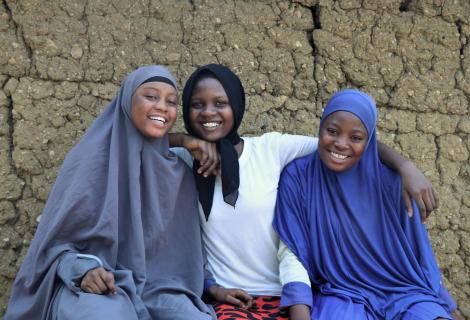 Peace Breeders is the biannual newsletter of ActionAid Nigeria's System and Structure Strengthening Approach Against Radicalisation to Violent Extremism (SARVE) II Project.
In this Issue, the SARVE II project collaborated with the Office of the National Security Adviser (ONSA) to organise a one-day Stakeholders Consultative Forum on Preventing/Countering Violent Extremism (PCVE) in Nigeria. The meeting provided a platform for multi-stakeholders' appraisal of the current Policy Framework and National Action Plan ( PF and NAP) on preventing and countering violent extremism in Nigeria and discuss ways Religious Leaders, Traditional Leaders , Community Leaders, and Civil Society Organizations (CSOs) can strengthen their role in providing an enabling environment in order to preserve community and religious values of culture, tradition and moral. 
Also, 1500 young men and women from 24 communities in Kogi and Nasarawa state have graduated from the livelihood programme and were provided business starter packs. The beneficiaries were trained on Hair Dressing, Poultry, Barbing, Fashion Design, Welding, Carpentry, Graphics Design and ICT, Fish Farming, Shoe and Bag Production and Catering, with provision of start-up kits and rented shops worth a total of 78 million Naira (189462.00 USD).
To find out more on how SARVE II Project has been supporting communities eliminate traits of violence and providing capacity building to young people to withstand and prevent violent extremism, download and read document attached.