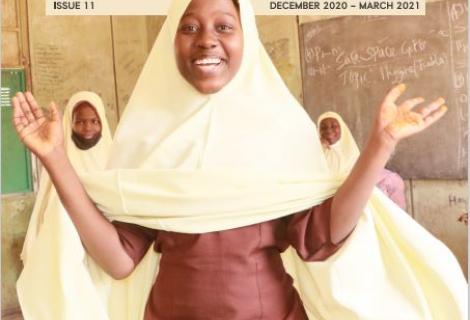 SWIFT Issue 11 - ActionAid Nigeria's Triannual Newsletter (December 2020 - March 2021)
Downloads
Welcome to another exciting edition of SWIFT!
SWIFT Issue 11 Triannual Newletter (December 2020 - January 2021) highlights some of the giant strides made by ActionAid Nigeria  with our work with Women, Girls, Persons With Disabilities, Vulnerable Communities in 24 States and FCT, admist the challenges posed by the COVID-19 Pandemic.
Download full document to read more.