'Light at the End of the Tunnel': Rashida's Story.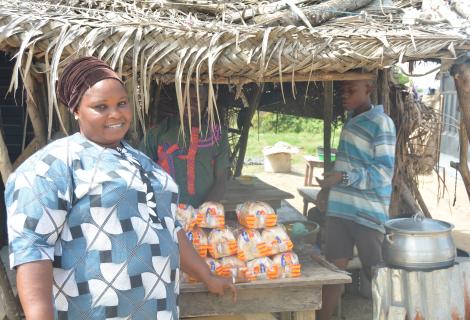 My life in a flash
'I sell beans and bread which I always collect on credit, I always try to plough the little profit back into the business, but the personal profit has never been more than N800 in a week after having paid back for the beans and bread I collected on credit. I was continually in debt; if I wasn't borrowing money to pay my children's school fees, I would be borrowing to pay back goods I collected on credit. This was how I lived for 15 years since my husband abandoned us.
February 2018
By this time, I had accumulated so much debt even from 2017 that I had no idea, how to repay. The bread factory was threatening to stop giving me bread on credit and the beans vendor only gave me if I paid for the previous one. For my special need's child, he requires N600 daily to attend his special needs school, so he had stopped schooling because that fee was by no means sustainable for my family. At this time, my first son was seeking for admission into Adekunle Ajasin University but we both knew, there was no way I could afford it. His constant tears about not furthering his education bordered me, so I stopped the other 3 from going to school so we could save up for their brother's university fees. Deep down, I knew there was no hope. I was saving up to pay my debts.
April 2018
My debtors were already mounting pressure on me and was getting embarrassing, I sold off my food, some of my personal effect and paid off all debt. I had nothing left to do, the beans and bread business had shut down and we were sitting at home. Living a day at a time.
May 2018
The Baale (Village head, Aivoji community) sent words round for all women to come out for a meeting with ActionAid and its Lagos partner, HuffPed; I had nothing doing anyway, so I went. Several activities took place and it was later I realized those activities were to get the most vulnerable within the community. 15 people including me were selected. At times, I had no idea what ActionAid wanted to do, I was tired, but I continued through the process. We were taught on financial literacy, booking keeping, thrift contributions and business management; I listened through it, but I assumed I was listening just to while away time. Then, the good news came, each one of us (15) would be given N30,000. I busted into tears, they were tears of joy. Who am I that the Lord decided to show me mercy through ActionAid? I could only cry.
Update as at June 2019
With my N30,000 I bought half bag of beans, went to the bakery and ordered bread. I started my beans and bread business again, this time, I was paying and not on credit. I was starting the business with a renewed spirit. The first week, I made a profit of N5000. I was happy, my children were happy and as a family, we laughed more than I'd seen us do in a long while. My son got his admission to Adekunle Ajasin University late 2018, oh well I paid the tuition in instalments without incurring any debt. The community women started a thrift contribution courtesy of ActionAid and I make N500 contribution weekly. My profit weekly ranges between N5,000 to N7,000 weekly. All my children are back in school. They assist me when they are home. My family is happier, and we are living within our means. I haven't looked back since May 2018 when ActionAid changed my story. I remain grateful.
ABOUT THE AUTHOR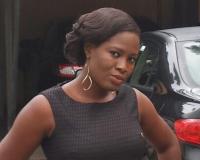 Kemi AkinremiSe
is a Communication Advisor working with the Resource, Mobilisation and Innovation Unit of ActionAid Nigeria, she covers and write stories of communities where AAN works.