"35% or more, no less:" They Stooped to Conquer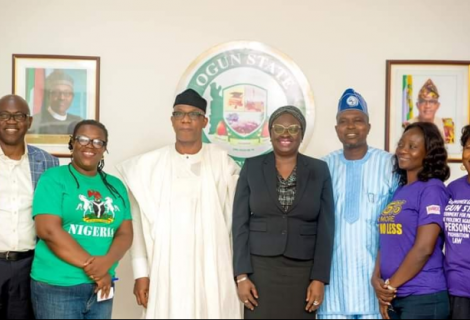 "It is our opinion that this current move by the Governor has in every way questioned the integrity and the will to keep to promises and women see this as an affront. We believe that the Governor still has the opportunity to ensure compliance by increasing the number of women in his cabinet."
Those words represented the Voices of 800 women of different ages and class in Ogun state as they marched in their numbers to the state secretariat to protest against the 11.1% Female inclusion in cabinet as opposed to the promised 50% women representation promised by the Governor, Prince Dapo Abiodun, during his election campaigns.  This was a response to the list of the Commissioner nominees which had only 2 women out of the 17 nominees.
As expected, the gates were locked, and security men were stationed as they prevented the women from gaining access into the secretariat. Because protesters had anticipated this possibility, they ensured that their presence was felt, they filled the secretariat road to the point of creating a traffic gridlock in the area. Upon the realisation that these women were not ready to move, the security men were left with no choice but to open the gates for the women.
But that was not the end. After gaining entry, the women were informed that the governor was out of town. At this point, the women were ready to pass the night in the Governor's Office as they came well prepared, bringing out their mats and cooking utensils to settle in.
At about 7:00pm, almost 12 hours into the protest, the Governor, Prince Dapo Abiodun, showed up and invited the leadership of the women coalition, Dr. Abiola  Akiode of Women Advocates Research and Documentation Centre (WARDC), and some selected members for a meeting in his office with all the women currently occupying one position or the other in the Governors cabinet.
At the end of the meeting, the governor openly recommitted to appointing more women to fill other positions as well as meeting and exceeding the 35% demand of the women. This event attests to the truth of the proverbial Power of the Pack and the saying that "When women support each other, incredible things happen."
This campaign was funded through ActionAid Nigeria's Strategic Opportunity Fund of the Women's Voice and Leadership Nigeria Project. The project is funded by Global Affairs Canada.
ABOUT THE AUTHOR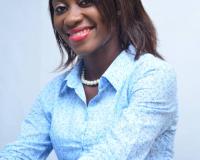 Kehinde Afolabi
Is a communication officer for the Women's Voice and Leadership Nigeria Project (WVL) She is a realist and passionate about documenting inspiring stories of women to amplify voices on gender equity and women's rights