Breaking the Barriers of Women in Violence Prone Areas.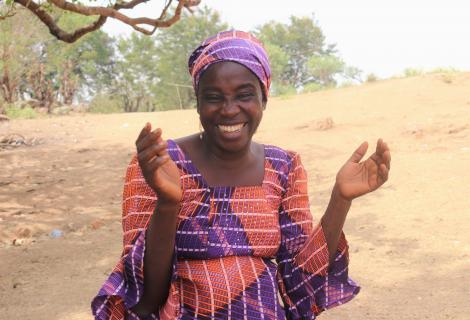 A tale of women in conflict zones leading the change they want.
Hafsat, 40 years old mother of five and a member of Community Action and Response Team, (CART) in Osisi community of Kogi State is the third wife of a retired military man. She, like many other women in her community, is perturbed due to the constant misunderstanding between couples and the popular opinion that men do not live up to their responsibilities.
Hafsat has no access to land and can only farm on the land acquired by her husband. Since she lacks the money for labour to maintain the farmland, she has discontinued farming and has no source of income. She often has a misunderstanding with her husband for not being able to provide for the family and send her children to school, as the highest education attained by her first child was secondary school, but she wants more.
In conflict-prone areas, women are the most vulnerable, but they also play a pivotal role in peacebuilding processes. Sadly, the patriarchal nature of our communities has not given women much space to play this role. For the most part, the old mindset of women belonging to the kitchen is what still holds in these communities. This makes the recognition of women in communal power a major challenge. To change this mindset, the SARVE II project has set up Women Safe Spaces in all its 24 project communities through the support of ActionAid Nigeria's Women's Rights Unit. The aim is to engage women at the family level to curb conflicts in their homes as conflict left unattended often leads to radicalization. The program will also build the confidence of community women to demand their rights at the community level.
When Hafsat heard about the women's safe space held every Monday from her neighbour, she decided to give it a try hoping that spending few hours with other women in the community would help take her mind off her immediate problems. Surprisingly, there she met other women facing similar challenges and even got to learn how they are managing such issues. 
The key lesson from the women's safe space that stood out for Hafsat was the importance of being independent and having a means of livelihood, rather than depending solely on her husband for survival. She also learned that having a constant misunderstanding with her spouse would only compound the issues rather than resolve them. But through dialogue, they can both agree on what will work best for them. Ever since her relationship with her husband has improved. 
Hafsat now makes N200 daily by weaving local fabrics for designers in and around her community. Though her wage is very little, it is certainly a start! She uses the money to cater for her children's feeding, school charges and to complement what her husband can offer. 
"Now I have peace of mind, thank you ActionAid, PIBCID, and GCERF for bringing the women safe space to my community and I hope to save enough money so that I start my own tailoring business," She said happily. 
Hafsat is also a member of the Community Action and Response Team (CART) and is contributing to resolving issues faced by women in the community. 
ABOUT THE AUTHOR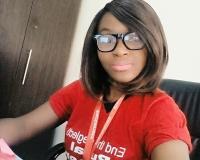 Peace Chiamaka Eneja
An active member of ActionAid Nigeria's Communications Hub, passionate about amplifying community voices and promoting social justice- a means to end poverty for good.