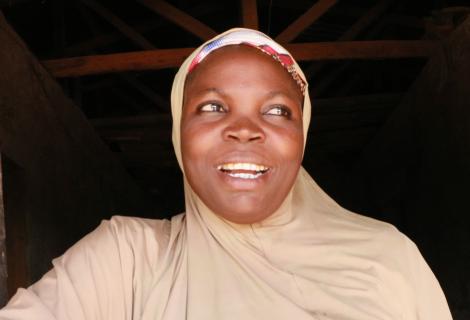 Rashidat Dauda is energetic. She applies that energy not just in her 10hectares farmland but in government offices and media organisations where she takes her daring advocacy. Ipetu community has no government presence with regards to basic infrastructure.
The community tucked in Asa Local Government Area in Kwara State, is in want of every basic essentials of livelihood. There is lack of water, no healthcare facility and the only school in the community has only 5 teaching staff for the entire secondary school. At Ipetu, the people live in a world of their own.
ActionAid Nigeria Public Financing for Agriculture (PFA) project seems to be timely. It was a wake-up call to new sets of community activists who never exercised their freedom to make demand on the government. Rashida took on the role to engage the local government officials after attending seminars facilitated by PFA. For the first time, she was informed of her inalienable right to make demands on the government.
"In this community, we didn't have water, we have to travel to the stream to fetch water, the stream is so far away, we suffered a lot, but after the PFA training on advocacy, we decided to go to the local government to make request for water. We wrote them, they didn't respond, we visited them, they promised to do something about it but we didn't see anything done, so we decided to go to the radio station" Rashida admits that the strategy to channel their advocacy through the media was the game-changer.
After appearing on a radio programme to discuss the community's lack of water; the government got in touch with them and moved into action. They also got response from other citizens and private organisations interested in providing water for the community. Now, the community has 2 boreholes, 2 water tanks and a generating set. Thanks to the advocacy.
Soon a neighbouring community approached to ask what strategy got government to promptly respond to the request: "We didn't just get water for our community, our neighbouring community where I held step down training on advocacy also made their case through the radio station and were also quickly attended to. We are so close to the government now; I have contacts of staff of the local government and we will not stop until the people of Ipetu receive all the basic amenities required to lead a life of dignity" she said in her local dialect with a pinch of smile.
ABOUT THE AUTHOR
Lola Ayanda
is a Development Communications Specialist,  Women's Rights and Press Freedom Activist. Lola leads the Communications Hub at ActionAid Nigeria.