COVID 19 Pandemic: A "Blessing" In Disguise?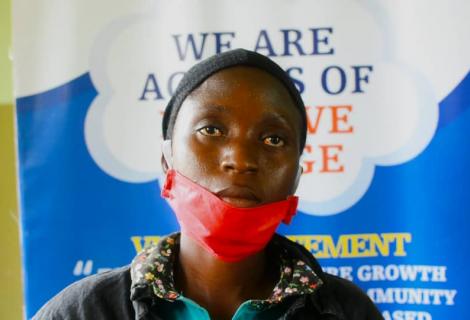 "I have been covering up his abusive ways and lack of financial commitment to me and my children so much that I had to change my children's school to a less expensive one because of my inability to keep up with their fees. Not long after this, our house rent was due with threats of eviction from the landlord. I had no choice but to move myself and my four children into my small shop because at this point, my husband had already left and abandoned us to our fate."
This was the plight of 37-year old Olatundun Bashirat. A low-scale fashion designer and mother of four who had endured seven years of marriage characterized by constant physical, emotional, and psychological abuse perpetrated by her husband. Having found herself in a situation where the supposed source of income of her spouse turned out to be false, she had been shouldering family expenses to save face with family and friends up to the point where she was abandoned with four children and became homeless.
"I use the proceeds from my business to support household expenses but as the number of my children increased, I started spending more money. I could not upgrade or improve my skills, and this has affected the growth of my business as I have lost many customers. For close to one year now, my children and I have been living in the shop but the COVID-19 pandemic has further affected my business because of the lockdown and subsequent restriction of movement. I do not get much patronage like before. It has not been easy living and working in just one small room with four children."
Little did Bashirat know that the COVID-19 pandemic will shine a spotlight on her situation to change her story. Recognizing the potential negative impact of the COVID-19 lockdown on Sexual and Gender-Based Violence, ActionAid Nigeria through the Women's Voice and Leadership Nigeria (WVL-N) project incorporated COVID-19 relief support into her programmes with special focus on women and girls.
Led by Olive Community Development Initiative (OCDI), one of ActionAid Nigeria WVL-N partners in Kwara state, Bashirat was selected to be among the 50 beneficiaries of COVID--19 palliative distribution targeted at survivors of violence. Seeing how critical her situation was, the COVID--19 relief fund awarded to OCDI was diversified to provide financial support towards getting a new accommodation for Bashirat.  As of today, Bashirat and her children live in a newly secured accommodation and she also benefited from nutritional support made available through the intervention. She is grateful to have found support during this difficult period of her life. OCDI have also provided hotlines for cases of violence for effective linkages and referrals to relevant partners to provide protection services for victims of violence.
"Only God can help me thank you. When I have lost hope, you came along and helped me out. My God will reward you."
ABOUT THE AUTHOR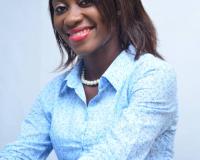 Kehinde Afolabi
Is a communication officer for the Women's Voice and Leadership Nigeria Project (WVL) She is a realist and passionate about documenting inspiring stories of women to amplify voices on gender equity and women's rights