Exploring New Frontiers in Preventing Violent Extremism amidst Global Crisis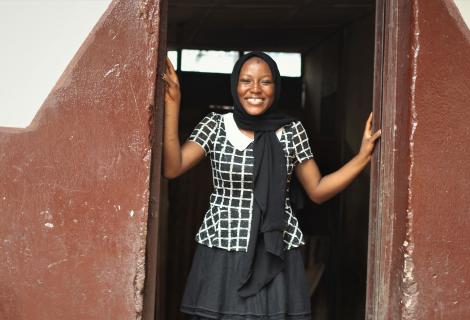 Virtual Video Contest for Young People in Kogi and Nasarawa (KONA)
While the world diverts attention to the economic and health implication of COVID-19, the threats from violent extremist groups targeted at vulnerable people, especially young people and communities remains and has been at its peak as extremists leverage on the new opportunities such as physical isolation and weakened social cohesion created by this global health crisis to appeal emotionally to new members.
In a bid to sustain the gains already recorded on the System and Structure Strengthening Approach against Radicalisation to Violent Extremism, SARVE II project, ActionAid Nigeria took lessons from its baseline which evidenced idleness and lack of sense of purpose as drivers of violence.  This has now been compounded with lockdown and movement restrictions. To further its #Togetherforpeace campaign which already gained momentum amongst young people before the pandemic, ActionAid Nigeria opted to keep young people engaged through online entertainment and it was against this backdrop that the KONA Video Contest was launched.
The KONA (Kogi and Nasarawa) video contest which targeted young people between the ages of 18-29 aimed to engage youths on their role in peacebuilding processes especially during the COVID-19 #StayHome. The competition also sought to engage youths creatively through online platforms while formal and informal schools were closed as a result of the pandemic; participants were required to create a 90 second video skit on their role in peacebuilding with the goal of winning a cash prize and other consolation prizes.
Exactly 150 youths registered for the competition while 26 entries were submitted and shortlisted for the contest. Five finalists emerged after a series of public votes on Facebook and scoring high points on the judges screening criteria of clarity, creativity, suspense and persuasion. The competition ended with an online grand finale which held via zoom and was livestreamed on Youtube. ActionAid Nigeria's brand ambassador and comedian, Mark Angel; Social justice influencer and actress, Hilda Dokubo and the Director of Organisational effectiveness, Funmilayo Oyefusi featured as Judges, while Communications Coordinator, Lola Ayanda and Resilience Programme Coordinator, Anicetus Atakpu hosted the show.
27-year-old David Augustine from Nasarawa State emerged the winner with a total of 174 points and received the N200,000 ($500) grand prize "I am excited to get this form of recognition for my creativity. More of such initiatives should be organised in the country for young people" Augustine said as he received his e-cheque. The 1st and 2nd runner up, Oreofe Johnson and Shekwoyemi Ibrahim received N60,000 ($ 150) and N40,000 ($100) consolation prizes having scored 173 and 151 points respectively. All contestants were also offered an invitation to participate in the next edition of ActionAid Nigeria's annual peace camp scheduled to hold in 2021. Looking at the buzz and level of engagement from the competition, ActionAid Nigeria hopes to expand the initiative and make it an annual competition.
For partnership or sponsorship of the next edition of ActionAid Nigeria's Video Contest scheduled for February 2021, please email: communitysponsorship.nigeria@actionaid.org  or call +234 (0) 700 7070 700
ABOUT THE AUTHOR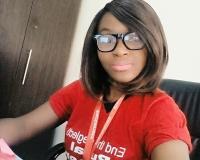 Peace Chiamaka Eneja
An active member of ActionAid Nigeria's Communications Hub, passionate about amplifying community voices and promoting social justice- a means to end poverty for good.