Intensifying Efforts Towards Achieving Gender Equality in Nigeria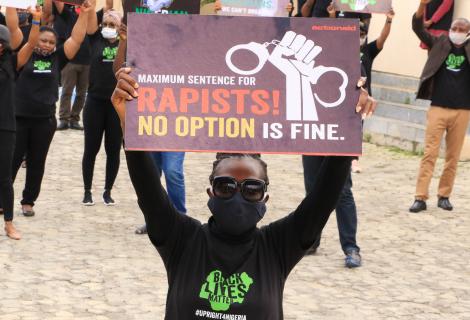 Sexual Gender Based Violence (SGBV) Services in Nigeria: Basic or Essential?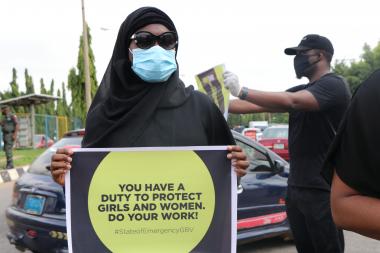 Sexual and Gender Based Violence (SGBV) have become more pronounced in the Nigerian society following the introduction of lockdowns on March 30th, 2020 as a result of the Coronavirus pandemic. Since the commencement of lockdowns, reported cases of gender-based violence have substantially risen with a monthly increase of 149% in 23 out of the 36 states in Nigeria where we could obtain data on SGBV. Between March and June, ActionAid Nigeria documented 299 cases of violence against women and girls across seven states; 51 of these were sexual violence cases involving minors between the ages of 3 to 16. This surge in SGBV cases seems unprecedented, but as an organisation that has spent 20 years in the struggle for women's rights, the surge was anticipated the moment Nigeria confirmed its first index case of COVID-19.
An in-depth study of past pandemics and epidemics is enough to prepare any country for the potential life-threatening characteristics of lockdowns which include people spending more hours with an abusive partner, parent, or guardian that usually results in violation of human rights laws. In Nigeria, the lockdown compromised access to life-saving services and justice at a time when these were needed most. Many one-stop centres and domestic abuse shelters were forced to close or provide limited services. Strict movement restrictions meant that survivors must rely on hotlines to receive any kind of support. As resources are diverted towards the pandemic response, access to justice and other forms of legal redress for survivors became increasingly difficult. Police officers were mobilised to support the enforcement of the lockdown, leading to shrinking capacity to respond to calls of gender-based violence.
It is almost impossible for countries to prepare for SGBV in emergencies if there are no existing basic SGBV services. This brings us to the debate on whether SGBV services should become a fundamental provision globally. Our experience in the last few months has proved beyond doubt that without effective systems in place, every pandemic will always throw us off balance when it comes to SGBV. As Nigerians have noticed, most cases of violence during the lockdown were handled and amplified by Civil Society Organisations (CSOs). This is because they have been in the forefront of addressing such issues so when number of cases became heightened, all they had to do was adjust to accommodate the increase. For example, ActionAid Nigeria's Women's Voice and Leadership project partners could alter their existing workplans in order to address emerging issues that came with the pandemic as it affects women. Those that were already working as SGBV front-liners were funded to provide protection services for women and girls and intensify community sensitisation on SGBV prevention. Moving to address an issue on a larger scale without prior expertise and required structures in place will result in waste of scarce resources.
Every state has the primary responsibility to protect citizens especially in emergencies including the provision of humanitarian assistance to affected populations. This should also include making SGBV response a basic and accessible service in every state of Nigeria. We can start with institutionalising the minimum standards for prevention and response to SGBV in emergencies. The foundational standards will help states engage communities better, support national systems,  and collect data for effective utilization; the mitigation, prevention, and response standards will enable states to ensure access to reproductive health services for SGBV survivors, including clinical management of rape, distribution of dignity kits, and effective referral systems  to facilitate access to psychosocial support, safety and security, justice and legal aid, and socio-economic support; while the coordination and operational standards will enable states conduct SGBV assessment, coordination, advocacy and communications, and secure human and financial resources in emergencies.
In the last one year, ActionAid Nigeria has intensified efforts towards achieving Gender parity and equality in Nigeria as SGBV increases and women continue to be marginalised politically and economically. This was done through funding and capacity building of 100 local women's rights organizations, networks, and CBOs in 6 states and the FCT representing the 6 geo-political zones of Nigeria.  Besides the multi-year grant for these organizations, we have also provided emergency funds to women's rights organizations to swiftly respond to emerging issues of women's rights violation.
Since we started this initiative, the technical capacities of partner organizations have greatly improved as they now have systems in place for effective implementation of Women's Rights programmes; including pushing for policy implementation at the state level. The unrelenting effort of Bauchi partners in collaboration with other women's rights organizations resulted in the passing of the Violence Against Persons Prohibition (VAPP) Act into law. At the grassroots, women have been positively impacted and empowered to seek redress for rights violation, and query harmful cultural norms.
As a country, Nigeria needs to be more deliberate in protecting women and girls. We believe the COVID19 pandemic is an eye opener for policy makers and government agencies into the depth of violence women and girls face every day. We hope lessons have been learnt and effective systems will be put in place to prepare us for the next wave of pandemic.
ABOUT THE AUTHOR
Lola Ayanda
is a Development Communications Specialist,  Women's Rights and Press Freedom Activist. Lola leads the Communications Hub at ActionAid Nigeria.
ABOUT THE AUTHOR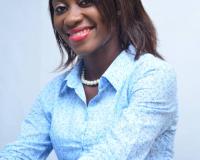 Kehinde Afolabi
Is a communication officer for the Women's Voice and Leadership Nigeria Project (WVL) She is a realist and passionate about documenting inspiring stories of women to amplify voices on gender equity and women's rights