Meetings beyond Walls: The New World of Work in a Pandemic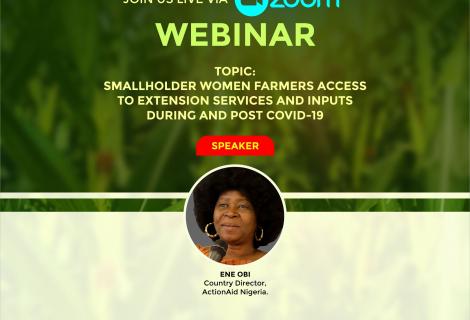 "I'm currently having anxiety about the pandemic.  I would like to know how to cope with the current realities as a production business working from home while having the kids at home too." ''Our post-harvest losses were huge, expect food shortages.'' ''PaybyBPV''
"How are donations from the private sectors being expended?'' ''Should we have a budget cut amidst a pandemic?'' ''I was raped!'' ''Over 200 SGBV cases were recorded in 6 States''
Within the few weeks of the lockdown, social media and news outlets were agog with various troubling news and headlines, those expressions were particularly ones I could relate with. It was the first time many were experiencing Nigeria on lockdown, especially the millennials.
Whilst, stay at home meant a holiday for some, it was work from home for me and may others. So, when Nkechi mobilised a team to propose a weekly or bi-weekly webinar series to address topical issues as it relates to the pandemic, it felt like the next best thing after bread and butter.
Of course, we had to start with the basics, the coping, survival and recommendation for employees and employers amidst working from home. This was particularly important to me because WFH had a been a struggle, beside the mental change of being confined into a space, working wasn't as fun and interesting as it used to be. Then, also managing the family with a laptop by the side.
Unsurprisingly, over three hundred people registered for the webinar. The comments and questions made me realise, I wasn't alone, my concerns were legit. The unanticipated change in work pattern had left workers and employers of labour with anxieties about moving forward.
My major learning was from Funmilayo Oyefusi, ActionAid Nigeria's Organisational Effectiveness Director. She said "As long as this virus is around, a lot of things will change about our ways of work. However, we can still work remotely and be productive. For example, you may need to develop a new work plan, create a workspace within your home, and schedule several hours for work uninterrupted. When offices reopen, everybody does not have to be at work at the same time to allow for physical distancing."  That was the phrase that change it all for me, physical distancing not social distancing. I can observe physical distancing but socially together, I needed that for my mental stability. It helped.
The second edition of the webinar was bam! We had a special guest, the Minister for Women Affairs and other amazing women promoting women's right in varied spheres.
Conversation focused on achieving gender equality and women's rights in the face of a pandemic with special attention to the surge in cases of violence against women and girls. Details of practical steps being taken by the Federal and State Ministries of Women Affairs in collaboration with women's rights organizations to protect women during the lockdown is soothing because it means help is available despite the lockdown for victims of violence. After all, being a woman is not a crime and a lockdown shouldn't be a death sentence. Apart from this, these people are also making efforts to strategically get women into decision making committees where Covid-19 is concerned. At least someone should be representing us to ensure gender responsive interventions.
Eight weeks and 7 webinars after, my groove is back! I have literally gone through a full circle learning curve. From understanding the implications of the 2020 budget cut on key sectors, Health, Education and Agriculture to adapting monitoring and evaluations amidst the pandemic.
Remember the #PayByBPV that trended, well, CACOVID didn't share the millions donated to fight COVID-19 by BPV neither did the Federal Government, but palliatives were distributed amongst Nigerians. Albeit uneven and millions unreached, one of our webinars addressed the effectiveness of the palliative support to the unreached.
The climax of the webinar was bringing donors from private foundations and development partners together to discuss funding opportunities available to INGOs, NGOs/CBOs amidst and post COVID-19. Funders have seemingly redirected their funding strategies towards COVID-19 so it was imperative to understand the priorities of development partners at this time and post covid-19. We need more money after COVID-19.
ABOUT THE AUTHOR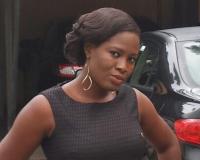 Kemi AkinremiSe
is a Communication Advisor working with the Resource, Mobilisation and Innovation Unit of ActionAid Nigeria, she covers and write stories of communities where AAN works.
ABOUT THE AUTHOR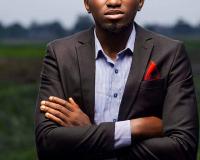 Joseph Augustine
is an active member of ActionAid Nigeria communications hub, a volunteer with the Local Rights Programme, and the youth focal person for Activista Nigeria.