Refuge on the Roof; A Story of Survival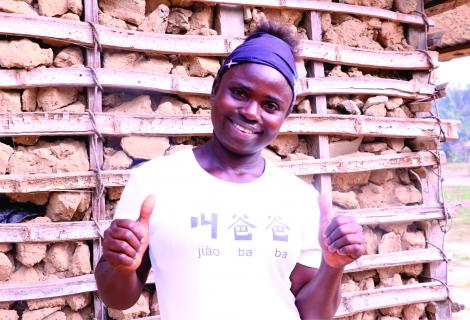 "The flood was at my chest level and the wave almost took my baby away. We woke up to our home submerged and we barely made it out alive with a few wet clothes and no food. My aunt had to stay on the roof for days to guard what was left of our belongings when the flood ravaged our home" Destiny, 21, single mother of 2 narrates the devastation of the 2019 flood in Abuator, community, Delta state. Like previous years, flood ravaged communities in Delta, Kebbi and Borno States which led to the destruction of farms, houses, livestock,community transport network, and in some cases, loss of lives.
Although, communities across all States are aware of the periods they experience flood annually, relocation or migration is not an option  because of the high soil fertility of their lands for farming which is also their means of livelihood, hence they continue to live there regardless of the recurring flood experience. A preliminary visit by ActionAid Nigeria to the state to assess the flood situation revealed that while some residents remained in their communities, others relocated temporarily to the internally displaced persons camps where the State Emergency Management Agency accommodates and feeds them twice daily.
In response to the gaps evidenced during the assessment, ActionAid Nigeria (AAN), with funds from START FUND and FLEX FUND provided relief materials to 4124 women headed households across Delta, Kebbi and Borno states. In Borno, 2724 households were supported with the construction of latrines, bath and hygiene kits and cash for food. In Delta and Kebbi, 1100 and 300 households received food and non-food items, albeit, food items were monetised to N23,000 ($65) per households to enable vulnerable families address their immediate varied needs. The cash transfer was facilitated by Airtel telecommunications and the distribution process had AAN using digital registration and capturing for emergency response for the first time. This was a very effective method for monitoring and evaluation.
With the support of the community women ad-hoc committees who led the response, AAN identified the most vulnerable women and households "When ActionAid was informed that some women were still in the flooded community sleeping on the roof, they went by boat to provide them succour with the support of the ad-hoc committee. I facilitated ActionAid's entry into the community and it was good that the women led the distribution because they knew families who were most affected" Boniface Adibeli, Community Leader, Abuator.
To mitigate the effect of the recurring floods on households, ActionAid Nigeria is working with her local partners to minimise losses during natural disasters by promoting adaptive measures to climate change and ensuring the State Governments seek sustainable ways  to reduce the effect of natural disasters by funding agroecology, developing early warning systems, working with communities to establish proper water channels and ultimately encourage river dredging in communities prone to flood. "Now, with the capacity building received from ActionAid, I know how some of our actions in the community such as bush burning contributes to climate change and what to plant during the raining season "Destiny said.
ABOUT THE AUTHOR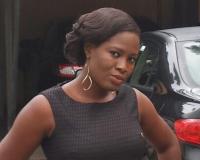 Kemi AkinremiSe
is a Communication Advisor working with the Resource, Mobilisation and Innovation Unit of ActionAid Nigeria, she covers and write stories of communities where AAN works.