A Stride of Courage at the Hillside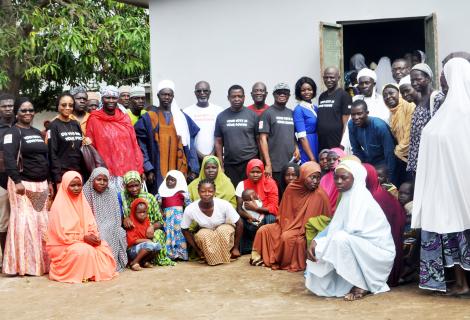 The community called Pasepa meaning 'Hillside' was founded by a hunter called Shnamagbmayi. Pasepa people are predominately of Gbagyi tribe with a population of about 3,000 people, with it's beautiful, serene, undulating hills and valleys overlooking each other. Like many other communities in the FCT, Pasepa lacked basic amenities for her members. Child mortality was on the increase, there was no drinking water and the road is nothing to write about.  For 30years, the people of Pasepa wrote to the government and relevant stakeholders to come to their aid as the situation continues to deteriorate but none of the letters ever came back with a response.
In view of all the above challenges, ActionAid Nigeria (AAN) through its Local Rights Programme began community engagement in 2006 by training community stakeholders on how to effectively engage the government collectively and get the change and development they deserve. Asides the capacity building, over the years, AAN also provided the community with a skill acquisition centre for women, hand pump borehole and renovated the only primary health centre in the community.  In 2017, AAN facilitated media visit to the community to further amplify the plights of the people and this led to the grading of the road by the chairman of the Bwari Area council.
In 2018 AAN commenced the implementation of the ICT4Dev initiative to break the digital divide between the urban and excluded communities by providing ICT services within communities. As a result of the media exposure and advocacies, in the last quarter of 2019, Pasepa community received a fund of 8 million naira ($ 21,950), with 1 million naira ($2750) raised as counterpart fund for the renovation of their health centre and construction of culvert from the Community and Social Development Project (CSDP), the World Bank funded Community-based Poverty Reduction Project.
Currently, the renovation and construction in Pasepa are ongoing and the community, particularly women are excited as they look forward to its completion and hope that the government will step in to bring more infrastructural development "When the hospital is renovated it will ease the stress of childbirth as many women suffer during labour and many others either give birth on the road or die trying. "I am grateful to AAN and CSDP for their contribution. I am very happy now that the health care centre will be renovated because it will make it easy for us to give birth" Hauwa Muhammed, mother of 8, stated.
ABOUT THE AUTHOR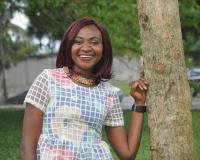 Anastasia Duru
is an active member of ActionAid Nigeria's Communications Hub, a social media expert, writer, photographer, and customer relationship expert. She is a visionary, an optimist, and a goal-getter. She cares about the less privileged, poor, and excluded people.