World Humanitarian Day : Celebrating the #RealLifeHeroes behind the scene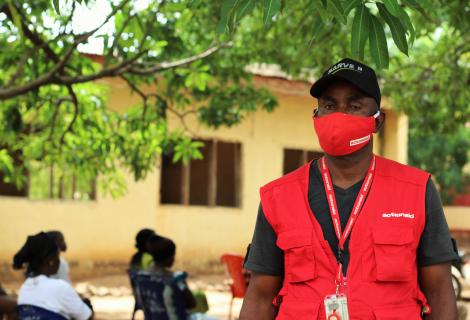 We Get There Because Our Drivers Take Us.
Literally nothing moves in ActionAid Nigeria without our drivers! Peter or as we fondly call him "Sir P" is not only an exceptional, dedicated and vibrant driver but also a development enthusiast passionate about the poor and excluded. When emergencies strike, Peter is always ready to lend a hand. 
For two weeks Peter has been away from his family supporting ActionAid Nigeria's sensitisation and awareness campaign on COVID-19 in the most vulnerable communities. He carries out quality check (tyres, oil and water gauge) on his vehicle as early as 6:30am and by 8:00am, his vehicle tyres are rolling in readiness to hit the road. He habitually keeps his hand sanitiser beside him, his eyes beaming above his nose mask and telling everyone joining him in the vehicle to observe the organisation's policy by wearing their seatbelts, masks and using the hand sanitisers. He likes to listen to some cool reggae music while he navigates the long, rough, muddy, narrow and sometimes lonely paths leading to the communities. He would often sit with the community members during the sensitisation and even support in demonstration and distribution of the personal protective kits.
"I miss my family" he said "and I cannot wait to be with them again but I am also very happy to be part of ActionAid Nigeria's Humanitarian Response Team supporting the poorest and most excluded communities in this critical time", he concluded with his usual witty smile. 
As we mark the 2020 World Humanitarian Day, we pause to appreciate all our current and previous logistics personnel, a team led by Goodluck Omoh for the past 20 years. Indeed, we have been able to reach the hard to reach because you take us! Cheers to another decade of impact! You all are real life heroes.
ABOUT THE AUTHOR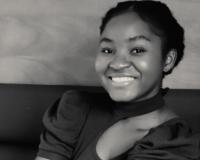 Peace Chiamaka Eneja
An active member of ActionAid Nigeria's Communications Hub, passionate about amplifying community voices and promoting social justice- a means to end poverty for good. 
ABOUT THE AUTHOR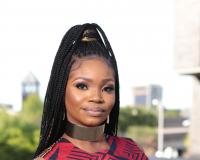 Lola Ayanda
is a Development Communications Specialist,  Good Governance Activist and Press Freedom Advocate. Lola leads the Communications Hub at ActionAid Nigeria.