B.A.D: Shaping Peace Through Mentorship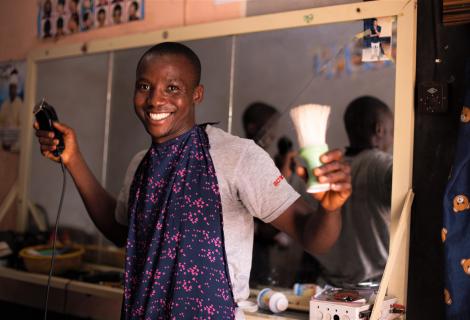 On the 12th of February 2013, a major crisis between herders and farmers hit hard on B. A. D community and left many homes destroyed. Barikin Abdullahi community popularly called B. A. D by the people of Nasarawa state is a large community located on the outskirts of state capital, Lafia. The crisis left remnants of anger and youth restiveness; reoccurrence of conflicts among young people became the new normal.
For 27-year old Silas, life was not any different from what it has become for many youths in B. A. D. He did not always make trouble but would fight with every power in him once anyone pushes him to the wall. He was not quick to forgive and would swiftly retaliate any wrong done to him. This was his nature and lifestyle.
Silas had lost his father as a teenager. As the first child of his parents, he has been the father figure to his siblings. He knew he had to support his mother whose sole source of income was farming, so he began nursing the ambition of owning a business early on. Upon graduation from Nasarawa State University with a BSc in Geography Education in 2016, Silas had gone ahead to complete the compulsory National Youth Service in Ebonyi state and during this period he saved some money from his monthly stipend.
Brainstorming on business ideas after searching for white-collar jobs to no avail, Silas recalled that only a few good barbers successfully rebuilt their businesses following the 2013 crisis. He engaged one of the barbers named Hakeem and indicated interest in becoming a good barber. Silas understudied Hakeem and soon became a pro at popular haircut styles for both young and older men in the community, including children. As soon as he was set to kick off the business, he took N78,000 (189.31 USD) from his savings to rent a shop and purchased some basic work tools. As an established barber, Silas makes an average of N1,800 (4.37 USD) as profit daily; despite his budding business, his aggressive nature remained.
Fortunately, Silas had an attitudinal change after participating at the 2020 Youth Peace Camp organised by ActionAid Nigeria in Nasarawa State. He learned that dialogue is a better approach to conflict than retaliation. On returning home, Silas saw the need to kick out idleness among youths in his community and decided to enrol 9 young people as interns to learn the haircut trade at no cost. One of his mentees popularly known as Movement, used to be a notorious troublemaker in the community and was always seen where there is conflict. Now through Silas's constant mentorship, Movement has totally changed from being an addicted smoker and troublemaker to a calm and productive member of the community.
"If I had not met ActionAid, Global Peace Development, and Beacon Youth Initiative, I wouldn't have thought about some of these decisions I have made to help build other young people like me in my community. I would have remained in my selfish and nonchalant shell. Now I am happy for the changes I see in myself, in my friend, Movement, and in my community. From here on, everything will get better". Said Silas, with a big smile on his cheek, as he shows off his haircut skills.
ABOUT THE AUTHOR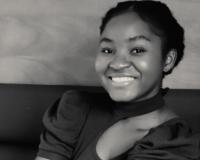 Peace Chiamaka Eneja
An active member of ActionAid Nigeria's Communications Hub, passionate about amplifying community voices and promoting social justice- a means to end poverty for good.