Hope For A woman Full Of Life And Dreams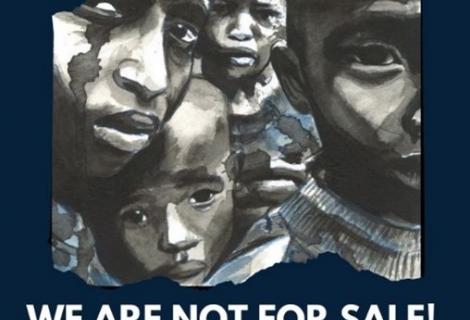 Rukayat Ogba, 30 is full of life and dreams. She keeps a broad smile, but she has been through what she describes as "going through the gates of hell".
The death of her mother was more than a loss; it was the death of her dreams. "When I lost my mother, I was 9 years old, my father was not really present, he never bothered much about my welfare" she said at 20, her father forced her into early marriage.
The marriage barely survived one year: "my husband maltreated and molested me" said Rukayat. One day, fearing for her life, she moved out of her husband's home back to Auchi, Edo State. At Auchi she met an elder sister to her classmate. She was later informed that her classmate had travelled abroad and was 'doing well'. Inspired but angry that her best friend would travel abroad without informing her, she began to think of travelling to join her. Unknown to Rukayat, her classmate already had plans to ship her 'abroad'.
"I spoke to her (her classmate) and she told me not to worry that she would handle everything". Elated, Rukayat abandoned her thriving hair salon business, gave out her belongings and embarked on the trip. She arrived Badagry; she was told that her flight 'abroad' would take off from Cotonou. At Cotonou, she was heaped with other migrants to Mali bound lorry. It was a tortuous 2-day trip.
Finally arriving at Bamako; they made another 8 hours journey to a rural community in Mali.
"When we arrived, my friend called me into a small hut and told me this is the 'abroad'. I was held hostage. She told me the only business there was prostitution and that I would have to work to pay her back" Rukayat was in shock for two days, she could not eat or drink. She begged to return but her friend told her, she will be killed if she fails to comply.
Left with no choice in the hand of her cruel captor, she was forced to comply: "I worked and paid her 25,000 cfa (equivalent of 17, 500 naira) every day. I worked for 8 months; at that time I had paid more than 3 times what we agreed. I became a servant to my friend, I washed her clothes, cleaned her room and call her madam" Rukayat said.
It was time to return, but a few days to her planned escape more than 15 under-aged girls were brought into the 'home', she was devastated: "These girls are like 14 to 17years old, all of them are from different parts of Edo State. I cried for two days thinking about what will befall those children, but I had to escape for my life".
Rukayat is back to her hair salon business in Auchi, she is attending the skills and capacity development programme organised by ActionAid Nigeria. At the completion of her training, her cohort will receive shop rent for a year, start-up equipment and N650,000 to kick start their business. She is also a Safe Migration Ambassador, an initiative that trained 30 returned migrants to become change agents in the communities by sharing their experiences and stories.
ABOUT THE AUTHOR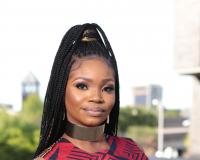 Lola Ayanda
is a Development Communications Specialist,  Good Governance Activist and Press Freedom Advocate. Lola leads the Communications Hub at ActionAid Nigeria.