How Locals Are Taking Initiative To Prevent Conflict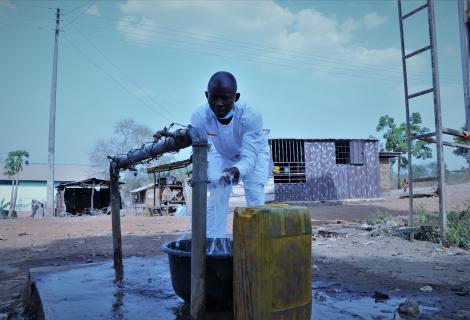 Jimoh's story
Having lived all 35 years of his life in Aku, Jimoh has seen first-hand the devastating effects of conflict on families in and around his community, one that he describes as a horror to behold. Although the community has maintained peaceful atmosphere for the past four years since the last herders/farmers crisis hit, tensions of youths' restiveness were beginning to build up following the community's need for accessible source of clean water.
Aku is a small community located in Adavi local government area of Kogi state, about 5kilometers away from the town, Lokoja. The community is popular for its rich farming capacity, including pastoral farming dominated by Fulanis who have migrated and settled in Aku. Like many other household's in the community, Jimoh also depends largely on farming for survival.
For 9 years, the community has struggled with no immediate access to clean water. Young people and women usually walk long distances to streams in nearby communities like Osaragada and Osara to fetch water, but this was starting to pilot what they feared most; conflict. Young people got involved in physical fights at the streams which sometimes led to serious injuries.
After series of reports, Jimoh was concerned of escalating conflict. As the Chairman of the Community Action and Response Team (CART) in Aku, he knew he needed to act quickly and bring a permanent solution to the already gathering tension. He called for a meeting with members of the CART and they agreed to repair the damaged motorised borehole previously provided by the Federal Government for the good people of Aku. After assessing the borehole and conducting a market survey, they found that it will cost only N65,000 (170.62USD) to restore the damaged part of the borehole. Jimoh and 6 other CART members were nominated by the community to raise funds. Jimoh led the team every weekday for 4 weeks, moving door-to-door, collecting N1000.00 (2.62 USD) from each household. The team raised a total of N76,000.00 (199.50 USD) which was used to successfully fix the damaged machine and the rest of the money have been used for maintenance. 
Now the community members are excited about their new accessible source of water which has reduced youth's restiveness and helped to keep peace in Aku. "In fact, we even accommodate other people from nearby communities to come and fetch water. My mind is at peace now" Said Jimoh with a sizzling smile.
The community Action and Response Team (CART) is an initiative of ActionAid Nigeria and partners in Kogi state, Participation initiative For Behavioural Change in Development (PIBCID), and Nasarawa State, Global Peace Development (GPD) and Beacon Youth Initiative (BYI) under the System and structure Strengthening Approach Against Radicalisation To Violent Extremism project (SARVE II), to detect early warning signs of violence and avert them before they escalate. The SARVE II project is funded by the Global Community Engagement and Resilience fund (GCERF).
ABOUT THE AUTHOR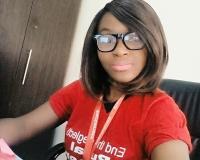 Peace Chiamaka Eneja
An active member of ActionAid Nigeria's Communications Hub, passionate about amplifying community voices and promoting social justice- a means to end poverty for good.