Human Security In Emergencies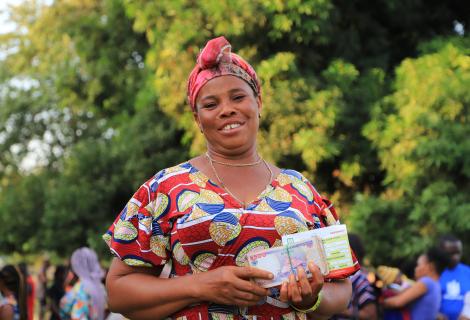 A Tale from Konshisha
Six years ago, Charity relocated from Nsukka, Enugu state with her husband and children to start a new life in Gungul- a rich, large, and peaceful community in Konshisha LGA of Benue State. As soon as they settled, they established a beverage store in Gungul market, the biggest local market in the community. The business was doing well, and it was not long before they moved from a single shop to a double shop within the market; the family later added another detached store. They had upgraded from retailers to wholesalers. They lived a little above an average life in the community and could comfortably cater for their needs.
But things got a little sour for Charity after her husband died in 2020 following the doctor's report of food poison. She was not only charged with the responsibility of solely managing the business they had grown together but also catering for their five children without any lag in sponsoring their academics. Two of her children, John and Nene are now in the university while the other three are in secondary and primary schools, respectively. Charity was pulling it off all by herself while being grateful for her thriving business.
In April 2021, Charity's challenging situation became worsened. She was in her shop that fateful day when she heard distant distress noises. Soon the noise increased and was accompanied with fast footsteps. "They are burning shops oh! run!", came a sonorous voice from the background while she was still trying to figure out what was happening. She pulled her slippers and ran for safety. The military attack had hit Gungul.
All she saw from where she hid was a tall smothering smoke. The burning continued until 4pm in the evening and by the time she returned to Gungul market and saw the extent of the devastation in all her 3 shops, she was in tears. Her only means of survival has been burnt beyond recognition. She stood blankly in the middle of her shop, feeling the hotness from fresh flames on her feet, sad and confused.
That evening she informed her extended family of the incident and after 2 weeks, she received N20,000 ($48) from her uncle Taade. She used the money to purchase some provisions to display in front of her damaged store. She knew that if she would continue to keep her children in school, she needed to start again, but she needed all the help she can get.
Fortunately, Charity was among the 2,560 women headed households who benefitted from ActionAid Nigeria's emergency response to vulnerable households in Konshisha. She received N14,500 cash support and additional non-food items. She remains grateful for the assistance as she musters courage to rebuild her life. "I almost had a heart attack after my shops were burnt, but I am grateful for this assistance from ActionAid. This support will go a long way in meeting many of my family's current needs. Thank you for giving us hope" she said.
ActionAid Nigeria's emergency response in Konishisha was funded by Start Fund.
ABOUT THE AUTHOR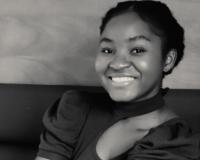 Peace Chiamaka Eneja
An active member of ActionAid Nigeria's Communications Hub, passionate about amplifying community voices and promoting social justice- a means to end poverty for good.