SWIFT Woman 11: Spotlight On A Women's Rights Champion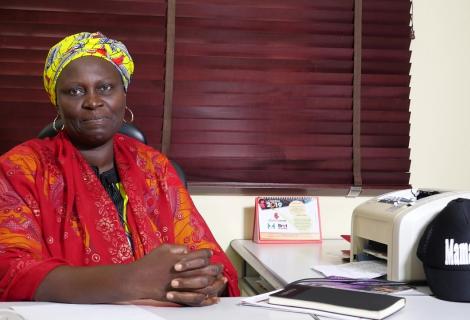 Think about an exemplary leader, think Tasallah Chibok. The humility personified Tasallah, popularly referred to as Mama T, has left her mark in the sand of times in the development sector. Holding a Bachelor of Science Degree in Political Science and a Master of Public Administration Degree from the prestigious Ahmadu Bello University; She consistently demonstrated diligence, excellence, and commitment in the application of the immeasurable knowledge she has acquired.
In her years of active service as a Lecturer, Program Manager, Head of Program Quality, Head of Sector Programme, and Director of programme, colleagues, partners, and beneficiaries can attest to her unmatchable skills in Program Development, Policy Analysis, Public Health, Global Health, Community Development, Program Evaluation, Human Rights, and Proposal Development to mention a few. 
Her willingness to share knowledge and her method of knowledge sharing makes her exceptional.  Besides her prowess in her chosen field, she has mentored, motivated, and impacted many lives as a mother, grandmother, guardian, and a builder. Her high sense of humour corroborates her kind nature.
Mama T worked in ActionAid Nigeria for 17 years in various capacities including her last four years as the Director of Programmes.  She took a bow from ActionAid Nigeria in December 2020. Her passion, dedication, and support especially in ensuring that women's rights are mainstreamed into all ActionAid Nigeria's projects will forever be remembered. For her invaluable contributions to ActionAid Nigeria's mission, Tasallah Chibok earned the SWIFT Woman accolade for this edition of SWIFT. We wish her the best as she moves on from here.
ABOUT THE AUTHOR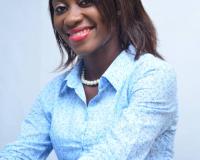 Kehinde Afolabi
Is a communication officer for the Women's Voice and Leadership Nigeria Project (WVL) She is a realist and passionate about documenting inspiring stories of women to amplify voices on gender equity and women's rights