SWIFT Woman 12: Spotlight On A Women's Right Champion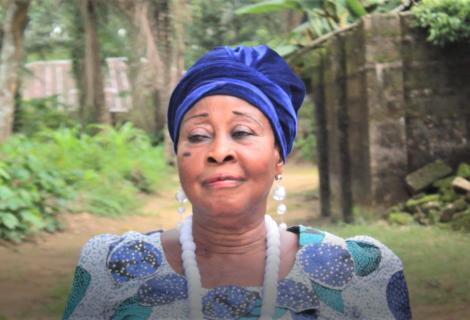 Veronica Okon Ekong, 52 recounts "about 2 decades ago, women from Nkana community were restricted in all matters concerning inclusion and participation; we were like people imprisoned". On a particular festival of the masquerades, women were not allowed to come outside the whole day; they restricted the movement of all the women and the girls to their houses.  Also, if a woman offends her husband, the man can suspend the woman for 3 months; you will have to send people to beg him before he takes you back. It was like everything was against us" Veronica said, looking begrudged.
In the community's council, where important decisions are made, no woman was appointed to membership of the council, it is made up of men and one male youth representative, the women and the girls were not represented.
This practice continued unchallenged until sometime in 2007 when ActionAid launched the Local Rights Programmes (LRP), executed through its partner in Akwa Ibom state; the African Human Development Centre, AHDC.
The programme triggered an awakening in the women of Nkana community. Veronica who had been a survivor of domestic violence, mobilised other women in the community to make demands for inclusion and an end to all forms of gender discrimination meted against women in the community. Veronica and the women applied their first lesson on advocacy, and it worked: "We approached the men in the village council and told them we want to be part of development in the community, we told them we want to be represented in the council, we made several other demands, and they were all granted" she enthused.
The women pressed on to form the Nkana Women Association with clusters on each of the 9 streets of the community. About 20 to 25 women were represented in each cluster. "At these meetings we educate women on all the contents of the manual ActionAid developed for us, we talk about hygiene, sanitation, how to dress, and how to communicate with people. Even the men are proud of what we do now" said Veronica who is the leader of the group.
"I never believed I could speak boldly, I never believed I can reach this level, now I can speak in the presence of the Governor.
Veronica is the first female ward leader in her political party, a position she said would not have been possible without her capacity been built through the LRP: "I am today the first ward women leader in Etinan Local Government, it is something that would not have been possible without the training and exposure we received from ActionAid and the African Human Development Centre" Veronica affirms.
For her boldness and resilience, Veronica earned the accolade of Swift Woman for this edition of SWIFT.