ActionAid is a global movement of people working together to further human rights for all and defeat poverty. We prioritise works with the poor and excluded, promoting values and commitment in civil society, institutions and governments with the aim of achieving structural changes to eradicate injustices and poverty in the world. ActionAid Nigeria is a member of ActionAid global federation. We maintain a strong relationship of interdependence and mutual accountability within the international federation while ensuring a strong balance between self-rule and shared-rule. Registered in Nigeria in 1999 as a Country Programme of ActionAid International, we have transformed into an autonomous national organisation with a strong national governance structure – a Board and a General Assembly - consisting of reputable Nigerians providing strategic oversight.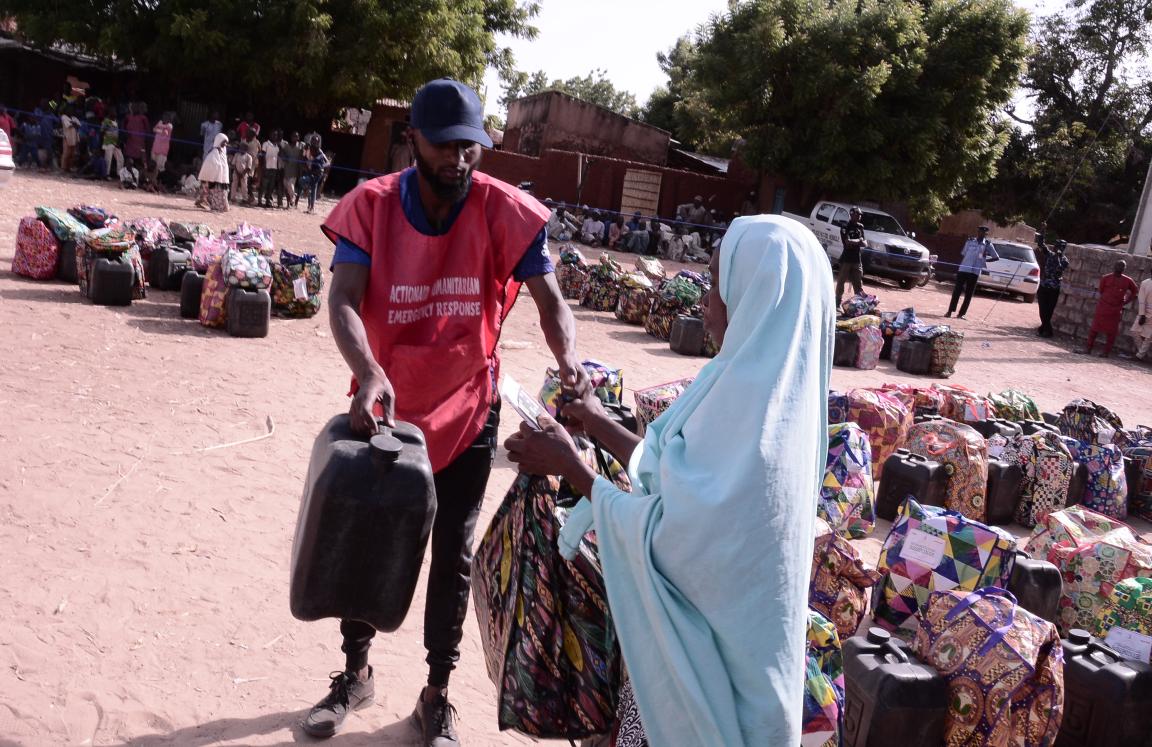 Nigeria Floods:
Saving one community at a time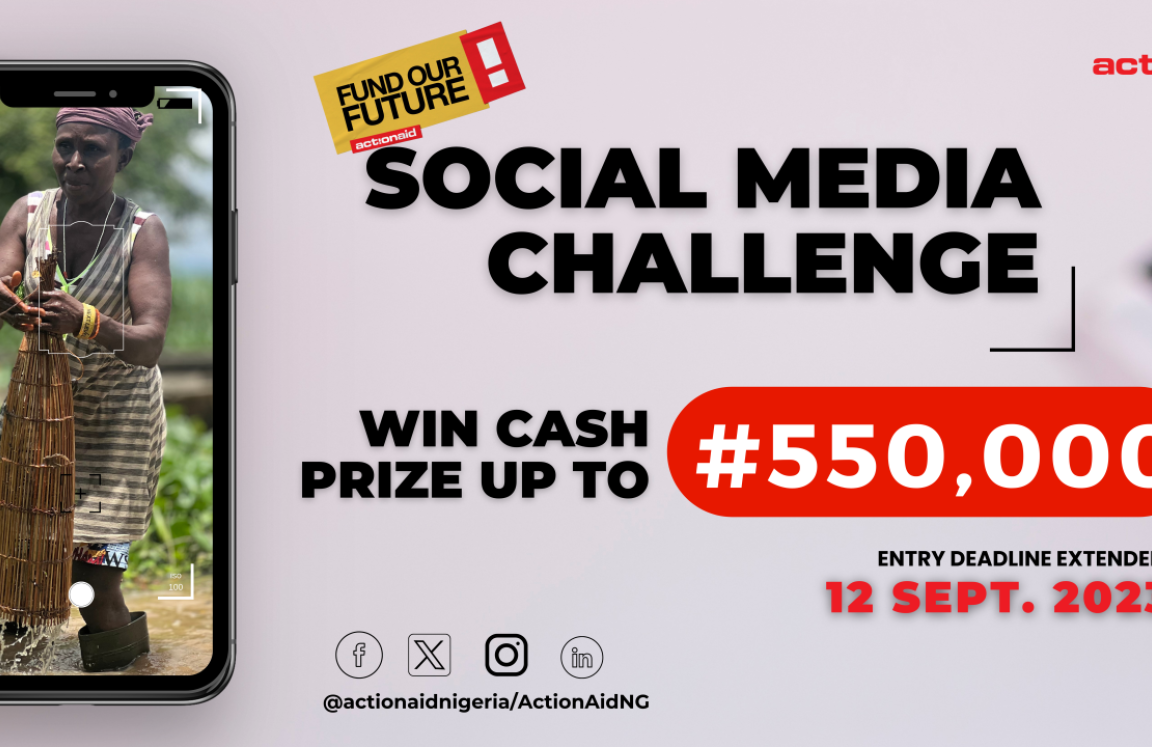 #FundOurFuture Digital Campaign
ActionAid is calling for immediate action against climate-harming industries, particularly fossil fuels and industrial agriculture. We advocate for public investments in just and sustainable solutions such as agroecology and renewable energy. In line with this, ActionAid Nigeria invites submissions in written, visual, or audio-visual formats that depict the impact of climate change, accompanied by a call to action directed at those directly or indirectly responsible for climate change. Entries should link to the theme #FundOurFuture and must showcase innovation and relevance to this topic. Creativity is encouraged in any format.
Please adhere to the following:
All entries must clearly indicate how international banks' investments in fossil fuels and industrial agriculture exacerbate climate concerns
1. Post your content on your page and tag @actionaid, @actionaidnigeria, and @globalplatforms on Facebook.
2. Post your content on your page and tag @actionaid, @actionaidnigeria, and @globalplatforms.
3. Upload and share your entry link via bit.ly/AANcontest
4.. Use the hashtag #FundOurFuture in your post.
The selection criteria will consider social media comments, likes, and shares on your #FundOurFuture post.
Cash Prizes to be Won!
· Winner – N200,000
· 1st Runner up – N150,000
· 2nd Runner up – N100,000
· 3rd Runner up – N70,000
· 4th Runner up – N50,000
Entries closes on Tuesday, 12th September, 2023. Winners will be announced across all our social media platforms.

Terms and conditions applies
AANFundOurFutureChallenge